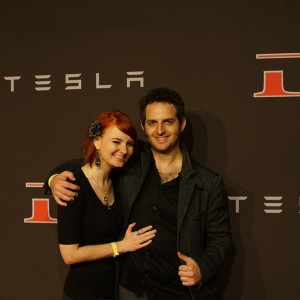 I turned 27 this past Friday. The night before, I had the good fortune to attend the unveiling of the new Tesla Model D. Friday night, a small group of incredible people I am so grateful to call friends gathered for dinner to celebrate my birthday. On Saturday, I went to the premiere of a new documentary called The Culture High (which I recommend highly). On Sunday, I spent the better part of a day playing with my adorable little niece-of-the-heart. It was an amazing weekend. I am tremendously lucky for all the incredible events and people in my life.
I haven't done a formal update about my life in quite a while. I guess now is as good a time as any. I'm calling it The State of the Avens, because we all know I'm a little too obsessed with politics and nerdy references.
Economics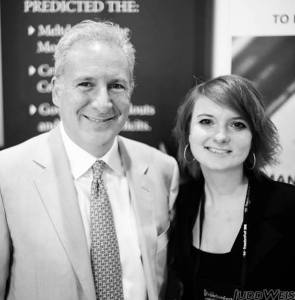 As many people know, in 2013 I took a job working for Peter Schiff at Euro Pacific Capital. It was an awesome opportunity to learn about finance, markets, investments, and the inner workings of a small company – I'd never had an "office job" before. Though I started with the intention to become an investment consultant, while studying hard for my Series 7 & 66 examinations I discovered an incredible skill-set in assisting the investment process while not being a registered and regulated representative. I was still actively pursuing the next step, planning to move up to broker hopefully just after my year anniversary with Euro Pacific, when I received an offer for another path.
The opportunity in question was with a start-up company Euro Pacific was investing in. I'd been working closely with the CFO during the capital raise, and once the deal was closed, an offer letter was in my email inbox. I accepted, and the week after I returned from Burning Man in September I began my new job managing operations at Thoughtful Media Group, a digital media company. In one month, I've found myself handling everything from investor relations, sales and data analysis operations, human resources and basic office management. My CEO jokingly called me his "new boss" my first week, and I'm loving every bit of the responsibility and flexibility the position offers. Every day is a new adventure, a new thing to learn and new problems to solve, new paths to explore and new job skills I had no idea would be applicable.
I would say that every single job I've had before this one has taught me skills I am using in this one, and for that, I am grateful I have taken the multi-faceted and peculiar journey I have in finding my career.
For the first time in a while, I feel like I can buy groceries without having to check my bank account balance first. I have stock options in a company I am helping build, and I am utterly obsessed with my career, my company, my industry and talking about it all the time, so I'll stop here, before I bore you. Overall, economically, I am happy and everything is just getting better. It's a really great place to be in.
Domestic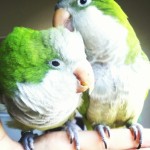 Domestically, things are pretty solid. I live further from the beach than I would like, but I can't beat the size of my space or the price. My birds wake up every morning to a large window letting in the sun, and the three of them are healthy and happy and continuously adorable.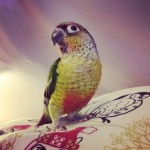 Petrie has been with me since 1999, Kiwi since 2000, and Cricket's year anniversary in my home coincided with my birthday weekend. They're my little children, and I love them more than I can describe. I consider getting Cricket a friend, since he yearns for more bird bonding which Petrie and Kiwi simply refuse to give. In the meantime, I spoil him rotten with attention and treats, he is my sweet little squeaker.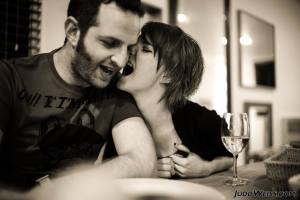 I'm also blessed to have an incredible relationship filled with honesty and affection. Judd and I have been dating for over two years, which is longer than either of us would've bet on (and the longest serious relationship for both). We certainly encounter our conflicts and disappointments, as we are passionate individuals who have particular expectations about our preferences and our lives individually. However, I think we're both learning the value of partnership. It is incredibly strengthening to be with someone through your hardest challenges, but it is also so amplifying to share your happiness and heights with someone holding your hand as you fly.
There are still days we hit walls between us, and there are times I wonder if we'd both reach even further if we didn't have the other to consider in our lives. Yet perhaps that "further" would be far lonelier than it's worth – I cannot imagine a better relationship in terms of intimacy or honesty or passion or playfulness. If we have the ability to take on the world and a future together without tearing each other apart in our occasional differences, I say we do it. I'm grateful for every moment he fights for us, for what we have, and every moment we both serve love instead of ego in our moments of togetherness.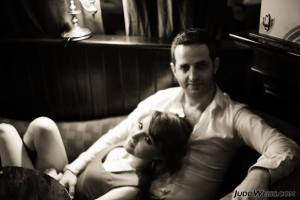 I am thoroughly in love. Even when we argue. I am also sometimes just completely struck in awe by his talent with a camera.
Arts
In January of 2013, I made myself a pact that I would write two blog entries a month. I did, exactly as I said I would, on my own website, until mid-year, when I began writing for other people.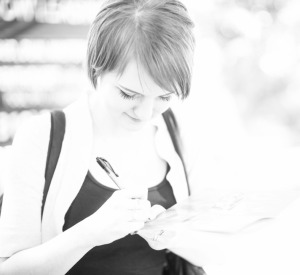 In May of 2013, I published my first article over at DL Magazine when asked by an editor if I'd like to contribute. Soon later, the Editor-in-Chief over at Thoughts on Liberty asked me if I'd consider becoming a regular contributor to their site, and I said yes. Writing at least 500 words every week has been a daunting exercise to me, as I'm a perfectionist, a procrastinator and simply really goddamn busy. It's been a good challenge though. It's good for me.
I managed to "break" the ToL website in August by writing a popular critical piece on another libertarian, and I still sometimes consider writing about that experience itself. I received hundreds of friend requests, comments, personal attacks, praise from people I tend to idolize, surprising disagreement in places I didn't expect, and countless emails and messages from people wanting to share their story. I don't want to prolong what I consider to be stupid movement drama, so I'm disinclined to further dig into the original subject, but I mull it over periodically, and I'm grateful to both the supporters and the reasonable critics. 
Ultimately, I am writing at least a couple times a month, if not for myself than for others, and I'm receiving positive feedback so that's encouraging. As always, my very personal essays are here on my Taste it Twice blog, but all of my published writing can be found simply by going to my dot com.
I do mean to collect more personal essays here, as this was the point of both my new year's resolution and having the blog in the first place. I have many stories to tell, and I look forward to letting them out into the world. 
The Horizon
I have so many great things going on in my life right now, and I'm shamelessly happy about all of it. I wouldn't be surprised if my enthusiasm and optimism drives some other people crazy, but I really can't help it – I have very little to be upset about.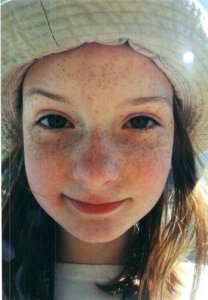 My coming year will be filled with grasping hold of these enormous opportunities in work and love and life and art, and seeing what I can do with it all. I also need to remember to sleep enough, and prioritize properly, and let myself be satisfied every once in a while.
When I was a kid, twenty-seven was one of my "lucky" numbers. In the days leading up to and my first few days of that age, I am feeling so unbelievably fortunate and grateful.
I wish everyone the opportunity to experience this feeling at some point in their lives.
Inspiration
Lastly, I'd like to share with you something I found powerfully inspiring. As you may know, there are massive protests currently happening in Hong Kong. There is a "Manual of Disobedience" being shared out to inform the protestors how to behave, by protest organizers. The entire thing can be read at this website, and I highly recommend you go read the entire thing, but I'm sharing the most stunning paragraph here: 
"Using violence against violence will only intensify bias and fear, provide the government the excuse for suppression, and further empower the suppressors. Civil disobedience is to win over hatred with love. The participants should face sufferings with dignified attitude, so as to summon the conscience of the suppressors and to minimize the hatred underlying the acts of suppression. More importantly, non-violence will win over the empathy of by-standers, and expose the complete lack of legitimacy of the institutional violence applied to us by the suppressor. The self-sacrifice can arouse the awakening of the public."
For some reason, it floored me this week. I love the resilience of the human spirit, and what I see in the future. I am shamelessly optimistic about life, and I love that I was still floored by that document.
Conclusion
The State of the Avens is bliss.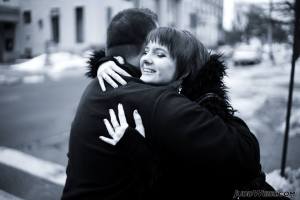 Thank you.